'Out of area' care increasing, not decreasing
The government is almost two years into a pledge to end the practice within four years.
The number of cases of people being sent hundreds of miles away from their families for treatment rather than being cared for locally is increasing.
The news will dismay families, coming as it does almost two years into a government pledge to eliminate the practice within four years.
In April 2016, the government said it would eliminate uprooting individuals when they should be able to be supported locally.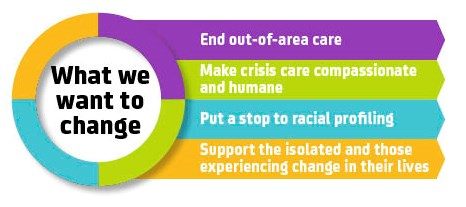 Numbers confounding words
Instances where people are effectively relocated for mental health support are now recorded and analysed monthly.
710 people were treated away from their local mental health trust in the last month for which there is data, October, which compares to 504 patients/month 12 months previously. 
The analysis was first published today by The Independent.
In total the NHS in England had 7,615 out of area placements in the 12 months to October, the site reported, a "significant jump on the 5,876 identified by analysis from the British Medical Association in 2016/17, before reporting began".
Show your support for what you've read today. Enable us to keep finding and sharing the ideas that will better shape tomorrow's mental health care.