Mindfulness training should be implemented with care, say researchers
Researchers at the University of Cambridge have concluded that mindfulness courses may help treat mental distress, but not for everyone, everywhere.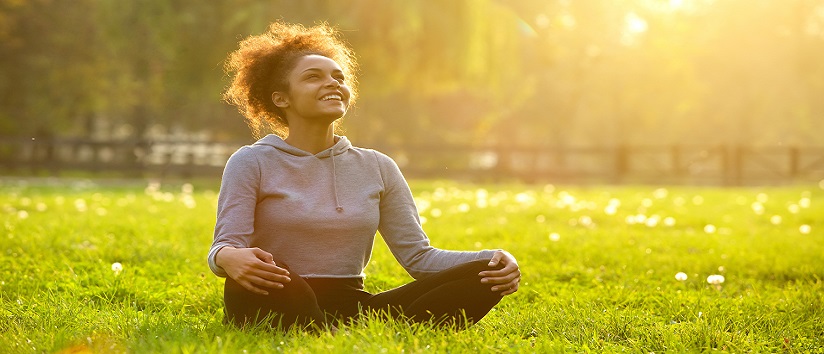 Based on Buddhist philosophy and cognitive neuroscience, mindfulness therapy has grown increasingly popular in recent years, and especially so during the pandemic, as a way of reducing stress through being present in the moment. Currently, the NHS offers various therapies based in mindfulness to help treat mental health problems such as anxiety, depression, and suicidal thoughts.
However, the utility of mindfulness-based therapies doesn't seem to be constant. Through the accumulated analysis of previous trials, a team of researchers found that in most settings, mindfulness does reduce stress, and increase overall wellbeing. Although this wasn't across the board as in 1 in 20 of trials, mindfulness-based programmes did not improve the participants' mental health, and when the data was adjusted, especially not for people experiencing depression or anxiety.
Exercise just as effective as mindfulness in improving mental health
This the researchers commented meant that healthcare commissioners and clinicians should use mindfulness-based therapies in conjunction with other treatments and practices such as exercise, which was found to be equally as effective. And there should be a focus on examining suitable alternatives if they are more therapeutically effective or more cost-effective at equal or better results.
Dr Julieta Galante from the Department of Psychiatry at the University of Cambridge, the report's first author, said: "For the average person and setting, practising mindfulness appears to be better than doing nothing for improving our mental health, particularly when it comes to depression, anxiety and psychological distress... [However] mindfulness training in the community needs to be implemented with care. Community mindfulness courses should be just one option among others, and the range of effects should be researched as courses are implemented in new settings."
The findings of that metanalysis seemingly contradicted another recent study examining Mindfulness-Based Cognitive Therapy's (MBCT) use in challenging situations. That study found that the 68 patients who received MBCT experienced a long-term reduction in feelings of self-inadequacy and an increase in self-assurance. Therefore, protecting them from a relapse into depressive symptoms and self-criticism.
But comparatively the findings of the MBCT study complements the study by the Cambridge researchers. As the Cambridge team explained that mindfulness benefits a specific community and type of mental health condition, working best when aimed at people who have a common condition or are often in stressful situations – but data suggests it may not be useful for more serious psychological challenges.