When is a consultation not a consultation? Lessons in mental health education policymaking
27 February 2019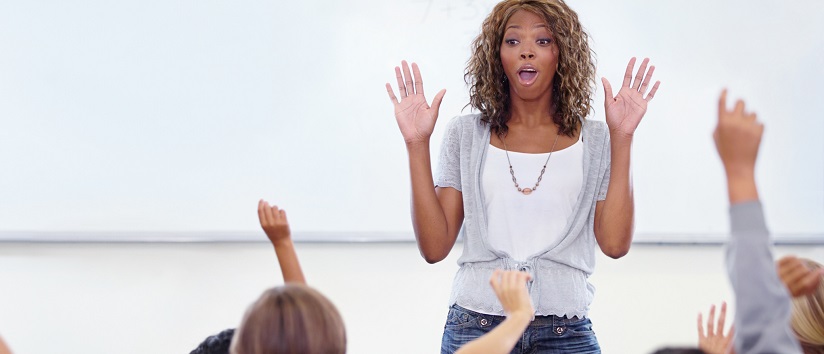 With mental health education plans promoted unconventionally this week, Mental Health Today exposes the cynical tactics government departments sometimes deploy to evade scrutiny.
The government "announced" on Monday the integration of mental health teaching into the national curriculum from 2020. It had in fact committed to this last July, with Education Minister Damian Hinds saying at the time: "I want to make sure that our children are able to grow up to become happy and well-rounded individuals, who know how to deal with the challenges of the modern world."
"Consultation participants were directly asked whether the resources and support currently available to primary and secondary schools will be sufficient to enable them to teach the new subjects. More disagreed than agreed.

Some were also concerned about the objectivity of resources that are used and said that they would welcome additional guidance about which resources are appropriate.

"
What actually arrived on Monday morning was the detail of the plans. Or at least, that's what you may have heard from Mr Hinds, speaking to the BBC, ITV and Talk Radio. Mental Health Today was among outlets to be told by the Department for Education (DfE) last week that Mr Hinds could not undertake any media duties on the topic until MPs had seen the fresh statutory guidance issued to schools, for reasons of strict parliamentary protocol. As it transpired, Mr Hinds gave a handful of interviews, despite the fact that neither MPs, nor media, charities, teaching unions or schoolchildren had at that stage seen the statutory guidance on how to deliver the new lessons.
Some print and online media, including the BBC, carried a line from the DfE press release indicating that charities had welcomed the finalised proposals "positively". Charities, at that stage, had not seen the plans. This slippery behaviour would not usually reflect well on the DfE, but it comes over as particularly cynical when we consider that the subject of their policy relates to children's mental health. Last week we learned how one in thirteen young people of school age are living with PTSD.
Empty endorsements
The carefully stage-managed publicity campaign won the government plenty of coverage. Good for them. However, it left the likes of the NSPCC and Young Minds scrambling to review the guidelines, and forge an opinion on them, when they were finally published outside of office hours on Monday evening.  
At the time of writing, the policy teams at both organisations are still wading through the detail. The National Children's Bureau endorsed the plans by providing a quote for the government's press release, but have since admitted they hadn't seen them at the time, saying the DfE were "cagey" about sharing them. DfE Press Officer Jacob Cotterill has at various times both denied and reveled in the "cloak and dagger" nature, as he described it, of the policy launch.
The news cycle has now moved on, such is the way of things. And that suits the DfE. But have children's mental health prospects? We've been picking through the fine print of both the statutory guidance and the consultation responses.
Let's start with the consultation responses. 11,000 groups or individuals took part. They were directly asked "whether the resources and support currently available to primary and secondary schools will be sufficient to enable them to teach the new subjects". More disagreed than agreed. The DfE acknowledged on Monday that this suggest teachers have "lower knowledge" about mental health than existing topics, but are pressing ahead regardless.
"Respondents most frequently mentioned the need for training, and the resource implications that the new subjects will have on schools," the government says in its formal consultation response (p19). "Some were also concerned about the objectivity of resources that are used and said that they would welcome additional guidance about which resources are appropriate. There were also issues raised about the delivery of the subjects, with respondents highlighting the importance of lessons being delivered in a safe environment and by well-trained staff."
Mental Health Today's readers flagged concerns about all of these issues during the consultation process. Access to objective information is one example we highlighted: most aspects of mental health remain contested, even among post-graduate mental health professionals. Moreover, the capacity to instill resilience – a buzzword of the moment – is attractive of course, but considered intangible, challenging, simplistic or blaming by some professionals and campaigners.
We gathered 1,200 responses and shared them with DfE relationship policy lead Jackie Behan, asking for her reflections. Ms Behan describes herself as "young at heart" in her Twitter bio. We sincerely hope she is. We expected she would engage with our request. She has yet to do so and the government has issued little information on how teachers can expect to fill the mental health knowledge gap identified through their consultation.
E-learning tools conflating trauma and genetics backed by govt
The DfE signposted Mental Health Today to a platform called MindEd, a vehicle that makes resources available to schools and others on mental health. The website has no phone number, but we experimented with some of their E-learning activities. One exercise features a fictional 13-year-old boy who has been raped and is presenting as anxious and depressed. Participants are invited to choose from multiple choice options as to why they might surmise he is anxious and depressed, if faced with the scenario in real life. The option 'Mental illness in the family' receives a green tick upon entry.
If this is what teachers are going to be informed about 'adversity' (another buzzword beloved of politicians) and mental illness – if this is the conflation that is going to be filling the void of school counsellor subsidies or the vacancies in the CAMHS workforce – young people could be more harmed than helped by the roll out of these lessons.
Another theme of MindEd's e-learning platform is the over-emphasis on risk posed by young people facing mental health challenges. It seems to outweigh messaging of empathy and compassion for the experiences, challenges, abuses and isolations individuals may be encountering. Another MindEd exercise preaches on the dangers of schoolchildren with mental health problems being given facility to block exit doors when discussing the child's concerns. The stereotype of people with mental health needs being dangerous is reinforced to the very teachers who will, from next year, be given authority to define mental illness to children.
MindEd's "othering" of mental health problems is mirrored in the government's own, newly published, statutory guidance for schools. Reference is made more than once to the "normal" spectrum of emotions that "everyone feels". Anxiety and depression are presented as the only common mental health problems, and perhaps the only concerns worthy of unconditional practical support and compassion.
Self-control was highlighted as a "character virtue" in the draft statutory guidance shared for consultation in July and remains in the finalised document released this week. This is despite a government spokesperson acknowledging that it had been flagged during the consultation as victim-blaming if and when applied to various scenarios.
The lack of interest in the views of mental health professionals and particularly people with lived experience of mental health has characterised the consultation. It contrasts markedly with another consultation facilitated by the Department for Health (DfH) last year. DfH supported the independent review of the Mental Health Act. Outcomes there, while still ongoing and not universally well received, benefited from meaningful engagement with those directly impacted. Dialogue was a thing. Policy visibly changed complexion over the course of the consultation. It was ultimately movingly championed by many who had previously felt wholly unheard.
The consultation on mental health education, in contrast, has at times felt more like an obligation for DfE, rather than an investigation. Ian Bauckham, a head teacher, has been the lead advisor for the government in its shaping. Little is known about him. A year ago he wrote a Daily Telegraph article lamenting social media's influence on young people. Children do as you do, rather than do as you say, of course. A quick scan of his Twitter feed reveals his harnessing of a "lost follower" app to keep updated on the status of his online popularity.
Mr Bauckham has been tweeting the covers of his favourite seven books this week. 'Betjeman's Best British Churches' is one of those to have made his shortlist. With a stubborn emphasis on resilience and character over psychology and other sciences, the last judgment on how the new mental health curriculum should look appears to have been made before the consultation was opened, rather than after it had closed. Mr Bauckham was invited a number of weeks ago to comment on what he had learned from the consultation process. The request remains unanswered.
"We disappoint people all the time," DfE Head of Media Sam Eversden told Mental Health Today last week. All is not lost however. While schools will be required to 'teach' mental health from 2020, the government confirmed this week that classrooms will not be required to convey or support the version depicted in Downing Street's own guidance. It is to be celebrated that mental health lessons will be coming to our classrooms but the question of what they look like remains one that will rest with all of us, rather than the DfE.
Statutory guidance for schools