Support us to support you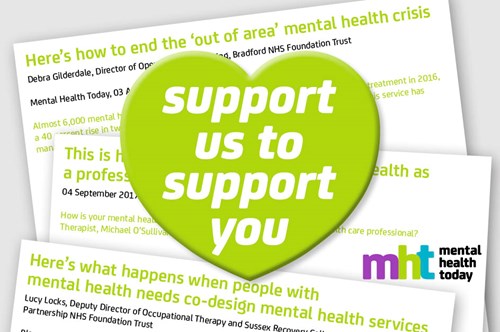 Show your support for what you've read or watched today. Enable Mental Health Today to keep finding and sharing the ideas that will better shape tomorrow's mental health care. We don't have to stay disappointed. Let's illustrate and realise the joined-up, compassionate, empowering care we all want to see.
A large community contributing a small amount adds up to a lot. We can achieve change.