Samaritans volunteers to give 100,000 hours this Christmas
Mental health, family, isolation and loneliness are expected to be top concerns.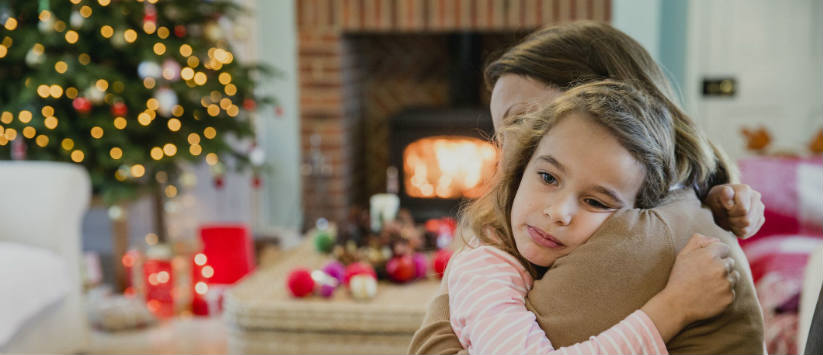 Samaritans volunteers will be on hand for 123,000 hours over the festive season to listen to anyone having a tough time.
More than 11,000 volunteers across the UK and Ireland will be working shifts for the charity to ensure its helpline is open round the clock, including Christmas Day and New Year's Eve.
Mental health, family issues, isolation and loneliness are expected to be the top concerns. Relationship problems, physical health, violence, abuse and bereavement are likely to feature too, as well as drug and alcohol misuse.
At the same time, Samaritans is encouraging us all to give the gift of listening by telling friends and family it's ok to open up if something is troubling you. To make it easy, the charity has produced a set of vouchers that you can download from its website to give as presents, offering yourself as a listening ear. You can invite someone to confide in you over a coffee, while out on a walk, or in whatever way you feel they will be most comfortable with. Socks won't save a life, but listening can.
Release
Judith called Samaritans when she had a difficult Christmas: "I was so unhappy and it spilled over into my family life. Having a Samaritan to talk to when I felt overwhelmed by my feelings was an important release for me. It was a way of managing life at a very stressful time."
Samaritans was also there for Michael, who said: "There is an expectation across society that Christmas is a great time of the year, everyone should be having fun. And I was trying, but I just couldn't. All I wanted to do was hide under a duvet and cry. It was awful. With Samaritans, there was this realisation that you could phone them, and they wouldn't judge you. They would let you express what you were going though and help you realise that it was ok to be having a bad time, even at Christmas."
Samaritans' volunteer Rosie Campbell has been on shift on Christmas Day: "If you're feeling overwhelmed, for whatever reason, it can be a lot worse for you on a day when it feels like everyone else is celebrating," she said. "I'm lucky that my Christmas is filled with people and good things. Breaking with tradition and being there on Christmas Day for others is a real privilege."
Samaritans can be reached 24 hours a day from the UK and Ireland by calling 116 123.