Health and social care discrimination faced by LGBT people
Evidence submitted to the Women and Equalities Committee reveals the extent of discrimination and inequality faced by LGBT communities in accessing health and social care which goes far beyond the provision of sexual health services.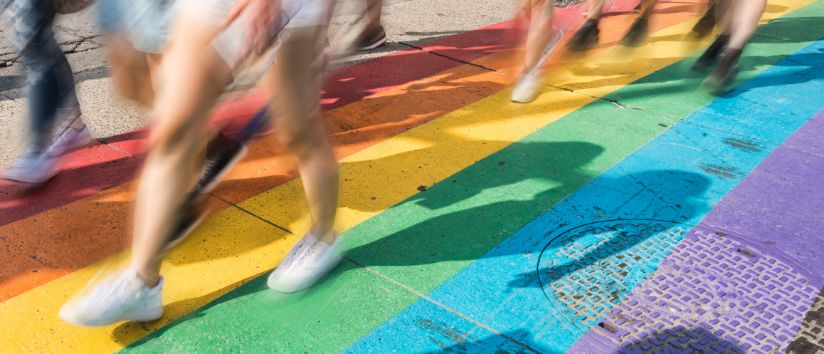 The Committee is today publishing more than 60 evidence submissions as part of its inquiry into health and social care provision for LGBT communities. The inquiry was launched in August based on evidence that health outcomes are generally worse for LGBT people than for the rest of the population. The Government's recent survey of 108,000 LGBT people found that many had difficulties accessing healthcare services, some had experienced inappropriate questioning and intrusion from healthcare staff, and that many feel their specific needs are not taken into account in their care.
The evidence
Today's evidence gives more information on what was previously known about LGBT communities' experiences of healthcare. Among the evidence, areas covered include:
Stonewall:
According to the largest UK LGBT advocacy organisation:
Lesbian and bisexual women are twice as likely to have never had a cervical smear test, compared with women in general; 
Gay and Bisexual men are more than 7 times as likely to attempt to take their own life as men in general;
Half of gay and bisexual men have experienced at least one incident of domestic abuse from a family member or partner since the age of 16.
Dr Joanna Semlyen, University of East Anglia:
Poorer mental health was found to be twice as high among LGB people than the general population.
Action on Smoking and Health:
A 2013 study found that 20% of respondents had experienced discrimination, transphobia or homophobia, or some kind of unfair treatment based on their sexual orientation or gender identity from their GP or another member of staff at the GP practice they had accessed. 
Compassion in Dying:
More than two in five (43%) lesbian, gay and bisexual people are not confident that medical professionals would identify and consult the right person to make decisions about their care if they were unable to make their wishes known themselves. 
University of Sussex Medical School:
LGB people do not want to disclose their sexual orientation due to heteronormative assumptions, lack of monitoring and limited opportunities and also because of individual barriers such as fear of discrimination and limited understanding of the purpose and value of disclosure. 
CliniQ:
Provision of counselling/psychotherapy for the needs of trans people tends to view the often-complex strands of their issues as being either entirely trans related, or to be disregarded as being outside their understanding. 
Response from the Chair of the Women and Equalities Committee, Maria Miller MP
"Our inquiry was launched based on statistics showing that the healthcare needs of LGBT people are not being met effectively. The sheer variety of evidence submissions we've received lay bare the stark inequalities in outcomes between LGBT groups and the wider population. The evidence suggests the NHS is not delivering and there appears to be a perception that the healthcare needs of LGBT people are deemed 'less important'. As we now head into the next stage of our inquiry, we will consider the issues brought to our attention before producing a report with recommendations about what more needs to be done to improve access to health and social care for all LGBT people."