Survivors of terrorist attacks call for new media guidelines on the reporting of attacks
Survivors and families of those lost in terrorist attacks have come forward to ask for better and more sensitive handling of stories around terrorist attacks through a report by Survivors Against Terror group.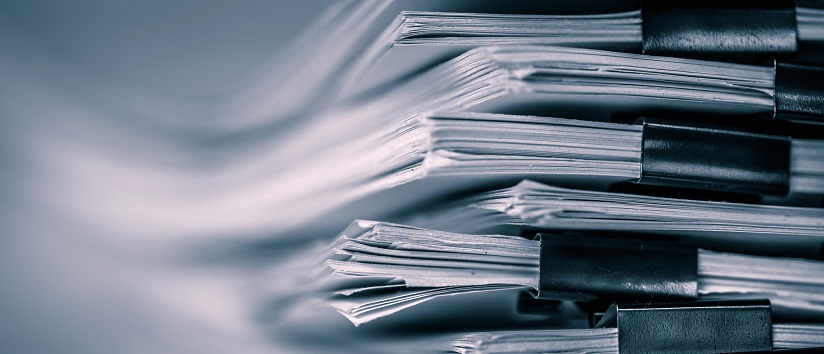 Survivors Against Terror (SAT) surveyed survivors of UK terror attacks and asked them specifically about their experiences with the media after the event of the attack. In the report, SAT acknowledges the 'vital role the free media plays in keeping the public informed of terrorism and it's impacts.'
However, the research concluded that the level of media intrusion into the lives of those most affected by terrorist attacks is 'endemic across the media' and SAT says this involves almost 'all major newspapers and broadcasters'.
Key findings from the research were:
59% of survivors had suffered media intrusion.
Complaints included intrusion, pestering, misrepresentation, and invasion of privacy.
Around 90% of survivors support reducing the focus on the terrorist's names and identities in media.
Over 80% say videos made by terrorists should never be shown.
98% agree that terrorist 'manifestos' shouldn't be a high-profile part of media coverage.
52% of those surveyed said they had also had positive experiences working with the media.
More must be done to protect survivors from media intrusion
As a result of these findings, SAT is calling immediately for measures to be taken within media guidelines in the event of terrorist attacks, these measures include:
A voluntary agreement not to directly contact the bereaved and seriously injured for at least the first 48 hours following an attack.
No pictures should be used of the bereaved or seriously injured without family permission. There should be no use of pictures of family homes and no congregation outside the houses of the injured and bereaved.
The creation of a new system to confirm fatalities once families have been informed and have been able to tell their loved ones. News outlets should agree not to report on their names until it is confirmed that loved ones have been informed.
IPSO, IMPRESS and OFCOM to agree and publish new guidance (including the above recommendations) that can then be incorporated by all media outlets. Editors need to be clear that there is a zero-tolerance approach to breaches.
The report also suggests that there be a creation of a 'Survivors' Support Hub', to provide independent support to survivors of attacks and their family or loved ones. These Support Hubs could also work with Police to 'publicly name' those media outlets who breach the above requirements, resulting in them being excluded from any future arranged press briefings or interviews related to that attack.
Figen Murray, whose son, Martyn Hett died in the Manchester Arena bombing spoke to the BBC this week saying their then 16-year-old daughter was told her brother was dead by a reporter who had come to their home. Speaking on the frustration she felt when this happened, Ms Murray said, "I didn't really appreciate my 16-year-old to be told by a journalist that her brother had passed away."
One anonymous respondent in the research by SAT said, "Family members were inundated with requests to speak to me/get my story. I've had journalists at my house and family members houses and friend requests over social media from journalists in order to get what they want."
Another respondent spoke about their experience with the media invading their privacy after the Manchester Arena Attack saying, "Various newspapers and TV Channels contacted me & my husband and my son through Facebook, they also contacted my daughter's school, my daughters' dance group. They took photos from my husband's Facebook without permission and printed the photos in the paper like they had done an interview with him. It was truly disgusting... It has taken two years for the media to finally leave us alone."
IPSO isn't working
Currently, the Independent Press Standards Organisation (IPSO) abides by an 'editors' code of practice', that suggests enquiries or approaches to those involved in emergency events 'must be made with sympathy and discretion'.
However, many of the respondents in the SAT research pointed out that those who came to their door, harassed them on social media and who invaded their privacy were freelance journalists. This brings into question whether tighter measures need to be introduced to hold freelance reporters and journalists accountable.
Surviving a terrorist attack or experiencing the secondary trauma possible from being close with a survivor of a terrorist attack is an unquestionably distressing and painful experience. In a post-Covid world, where trauma-informed practice is becoming increasingly important, we should and must do all we can to support survivors of traumatic experiences to have the time necessary to heal and recover.