Choppy waters to calm minds: international surf therapy conference to come to Cornwall
This October, surf therapy practitioners from around the world will gather in Cornwall for a three-day conference.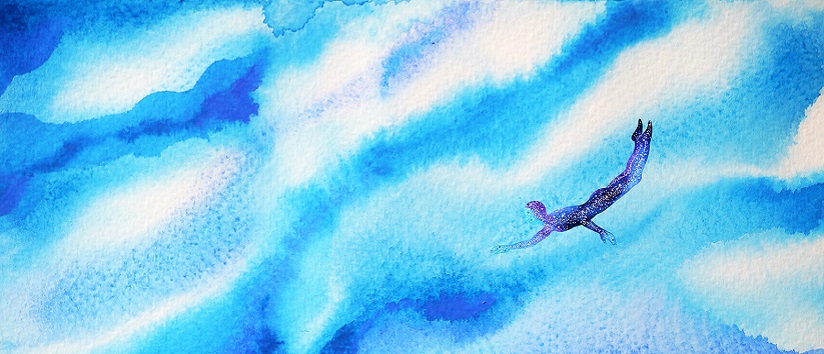 The Wave Project's 'surf therapy' course started a decade ago when a group of twenty young people sat on a Cornwall beach for a surfing lesson. They had all been diagnosed with a mental health condition, ranging from mild to severe anxiety, depression, self-harm, and schizophrenia – yet, to see them on the sands, none of this was visible.
After the successful trial run on the Cornwall surf, swell, and froth, the NHS agreed to pilot the Project as an alternative to traditional therapy, with a view to providing further funding for the scheme if it was found to be effective.
The NHS pilot was a triumph; results showed that wellbeing rose among the young people involved, with participants saying that they felt calmer, more confident, and more connected to each other after surfing. One notable success story was a young person who had been diagnosed with selective mutism, who began to talk freely as he progressed through the six-week course.
The Wave Project has now expanded across the Southwest of England and to Yorkshire, Scotland, Wales, Northern Ireland, and London, and now counts 40 staff and over 5,000 trained volunteer mentors – assisting 5,000 young people to date.
A prescription for surfing
Founder of the Wave Project Joe Taylor said that surf therapy "allows children to be themselves… and rewrite the narrative of how they see the world" through social connection, friendship, confidence, trust, and by giving young people an experience of nature.
He continued: "Surf therapy is tailored to each child, helping them to improve their confidence and mental health through a guided activity. Social prescribing through surfing is just one way someone with mental health issues is able to further their confidence and belief in themselves."
One of the major successes of the Wave Project, Mr Taylor mentioned, is that it is the world first "surfing on prescription" service, provided free via the NHS.
"Social prescribing has proven benefits over medication for the mental health of young people. The services of the Wave Project are accessible across the UK and can be NHS prescribed. [The course] has proven the success of surf therapy worldwide."
Conference to bring international specialists in surf therapy to Cornwall
From the 6th to the 8th of October, the Wave Project will be hosting the first European International Surf Therapy Organization (ISTO) Conference, which will showcase the different applications of surf therapy and share best practices between its specialists.
The three-day event will introduce subjects such as trauma treatment, surf therapy for the police and emergency service rehabilitation, building inclusion for marginalised groups, and surfing for neurodivergent children who have additional needs.