Women's Aid launches platform for survivors to share their experiences
On the 25th of November domestic abuse charity, Women's Aid launched a new platform for survivors to share their experiences.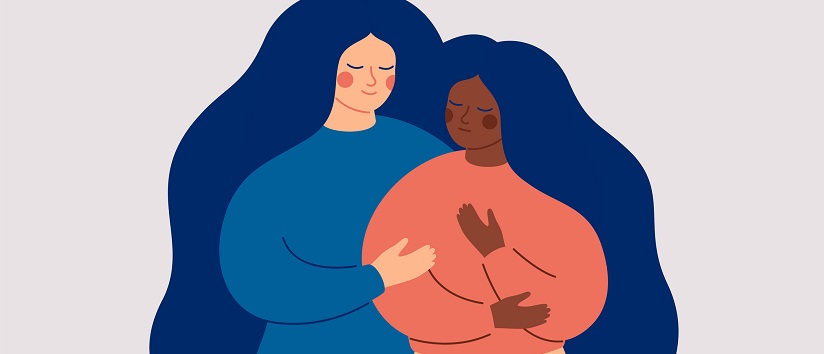 Content warning: this article mentions domestic abuse. 
I have experienced or witnessed something traumatic

The launch of the platform is part of a wider campaign by Women's Aid called Deserve To Be Heard, that is aiming to raise awareness on the devastating effect that domestic abuse has on women's mental health.
The charity also initiated a '16 days of Activism Against Gender-Based Violence', where they are asking supporters to visit the platform and make a pledge, to #HearHer story
The pandemic has uncovered an already existing crisis of domestic abuse in the UK. A previous Women's Aid report from 2020, found that over half of survivors, who were at the time experiencing abuse, experienced a deterioration of their mental health. A further 54.3% of respondents involved in the report said that the pandemic had triggered traumatic memories related to their abuse.
In September, Farah Nazeer, chief executive of Women's Aid commented that the "Health and Social Care Bill is an opportunity for survivors' needs to be made central to upcoming health reforms." Currently, the bill does not specifically mention women, specialist third sector organisations that help and support women or survivors.
Speaking more recently on the launch of the made for survivors' platform, Farah Nazeer has said:
"All too often, women's voices are dismissed and disregarded. We created this platform as an empowering space for survivors to creatively share their own experiences, in the format they choose. A space to speak out and be heard."
"All survivors Deserve To Be Heard. We must Hear Her to change perceptions and attitudes towards survivors' mental health: currently, survivors struggle to access the support they need, due to many barriers, including victim-blaming attitudes and a culture of shame that prevents many women from speaking up about mental health. Everyone has a part to play, and we can start by challenging these attitudes and asking survivors, 'what has happened to you?' rather than 'what is wrong with you?'.
"We must take a stand together against domestic abuse. That is why we are asking you to make a pledge, and say 'I #HearHer' too, to encourage government to recognise how domestic abuse affects women's mental health, and to fund and work with specialist domestic abuse services, including resourcing a range of therapeutic and holistic mental health support. This is urgently needed to support the mental wellbeing of survivors, as well as their long-term healing."
Ms Nazeer's words feel particularly pertinent as both the Autumn Budget and the recent Health and Social Care Bill fail to acknowledge and hear those voices 
A woman under the pseudonym of Rashmi spoke to Women's Aid about her experience recovering from abuse and on the poetry (featured on the Deserve To Be Heard Website) that has inspired and helped her along her journey: "My poems are a way of expressing the deep trauma that I suffered for 20 years due to domestic abuse. This has had a huge impact on my mental and physical health."
"I found there was not and, to this day there still is not, enough support for us who have suffered at the hands of a perpetrator."
"I hope for the poetry to relay my personal message (my way of healing) and share that I am not alone in this journey. To relay the strong message that Love should not hurt."
To raise awareness of stories like Rashmi's and to #HerHer story you can visit the Deserve to Be Heard website, here.


If you need support, information or guidance in relation to the topic of this article you can chat or email Women's Aid as well as find out about their guidance here.