Researchers find that woodland walks could save up to £185m in mental health costs
The report is the first of its kind to quantify the wellbeing benefits of time spent in woodlands and was funded by the Forestry Commission, Scottish Forestry and the Welsh Government.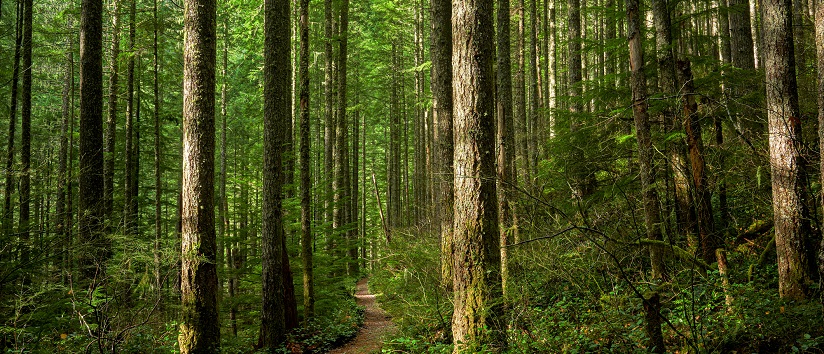 The report, published last week, during what was a 'National Tree Week' found that for England alone, woodlands and activities that take place in woodlands such as biking, hiking, nature walks and mindfulness walks could save £141m in costs associated with mental health services, including GP visits, prescriptions, inpatient care, social services and even working days lost to mental health issues.
Has the pandemic meant that an already existing resource is being utilised more?
The above figures are based on how much regular visits to woodlands can reduce symptoms of depression and anxiety. Throughout the Covid-19 pandemic instances of mental-ill health have increased substantially. For many who could access trees, woodlands and even urban natural environments such as parks, this was a crux that allowed them to de-stress, practice mindfulness, and experience the reduction in anxiety that can come from spending more time in nature.
The report found that of the visits to green spaces in the past 10 years, 14.1% were made to woodlands
On the impact of access to greenspace in urban areas, the report found that their existence is essential for communities, improving wellbeing and quality of life and reducing pollution. To bolster this argument for more greenspace in urban areas, the report also found that the presence of trees on streets reduced the likelihood of needing antidepressants, resulting in a saving of £16m.
£11 billion saving for mental health over the next 100 years if we maintain our woodlands, as well as a further £1 billion saved if we invest in more street trees
Chair of the Forestry Commission, Sir William Worsley said:
"This report demonstrates just how vital it is to invest in healthy trees and woodlands. It makes medical sense, because it will mean better health for all; economic sense, by saving society millions of pounds and it makes environmental sense, helping us to tackle the twin challenges of climate change and biodiversity loss."
This report comes as a continuation of supporting evidence for just how beneficial time spent in nature can be for our mental health. It has already been acknowledged that more people than ever are spending time outside since the start of the pandemic, it is now our responsibility as a society, and that of the government's to support and sustain those local efforts and enterprises that bring people from inner city environments (who otherwise might not be able to access woodlands) out into nature.