Turning Point offers innovative new service to those with personality disorders
After the last year, the response from mental health services has been that they are being overwhelmed with demand for specialist help. A solution to this is for more charities and organisations being able to offer services to those who need the help most. Turning Point Connect is just one example of how this can be a success.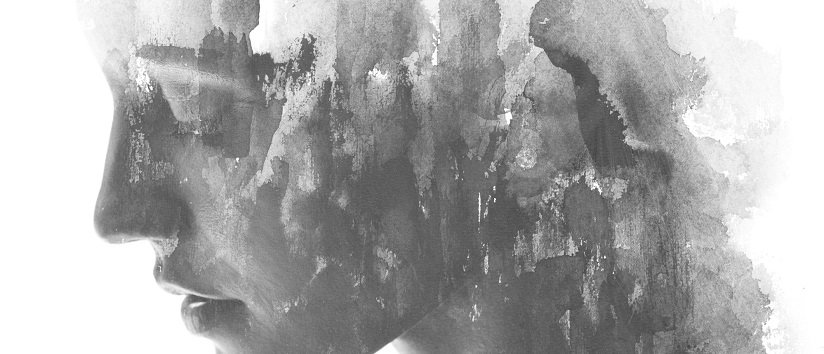 Content warning: this article discusses personal experience of parental abuse, trauma and brief mention of self-harm

There are many labels in mental health. Being 'emotionally unstable' is one of the most stigmatising. The term is frequently used to describe people diagnosed with a personality disorder and is associated with a sense of blame, that the problem is ingrained into their whole being like a deep flaw.

A lack of education is partly the reason for the misunderstanding around personality disorders which are estimated to affect around one in 100 people. Often the most extreme traits – those associated with danger such as psychopathy – are those seized upon despite being found only in a minority of people.

The consequence is individuals neither want to speak out nor seek help which can cause their mental health to worsen. That can make for a very bleak future especially as personality disorders cause intense distress – perhaps more than any other mental health condition – to those who experience them.
Childhood and past trauma is the key
In reality, trauma resulting from abuse and abandonment are often the triggers for developing a personality disorder. I know this from personal experience. My diagnosis I believe stemmed from two factors: experiencing sexual abuse at a young age and a lack of emotional support from my parents.
My mother had suffered childhood trauma which affected her ability to connect emotionally with me. Mum was great at practical aspects of parenting such as making sure there was food on the table and keeping clothes on our backs. But she was never the type to offer a hug if you fell over and cut your knee.

As the eldest child, I was forced into a parental role towards my younger brothers and sisters. I knew way too much too young. My experiences growing up made me detach emotionally until my teens when I met people who had healthier relationships. That's when I started using substances, first to 'feel' something then to block those feelings out.

Relationships were a struggle because I didn't feel deserving of love. I'd cling to abusive relationships as I felt I wasn't worthy of anything more. I'd act badly to push partners away that I felt were too good for me, believing that by rejecting them I wouldn't have to deal with being rejected. Eventually I got help which involved accepting the abuse I suffered and the relationship with my mother.

Recognising that personality disorders develop from deeply distressing or disturbing past experiences is central to recovery. This approach is at the heart of a new 12-week programme being piloted by Turning Point which I'm involved in delivering in my role as a peer support worker alongside psychologists.
Encouraging people to seek help
This new service called Turning Point Connect, which is run in Nottinghamshire, also focuses on working with individuals and getting to know them, not treating them as a diagnostic label.

It's been set up in response to growing demand for support from people with personality disorders who face long waits for help because acute mental health services are struggling to cope. These issues are likely to worsen given the additional pressures on the system associated with the psychological toll of Covid on individuals.

The programme is peer-based and connects with social networks and organisations available within wider networks and have a context in their life such as debt support.

This is in response to a push from mental health services – and those using them – for a more consistent and person-centred approach rather than seeing individuals as problematic within a community. A key skill gained by participants is radical acceptance – we can't control or get rid of emotions, but we can acknowledge and accept them.

As a child I would excuse the lack of emotion from my mother, while also burying any feelings related to the abuse I suffered. However, in adulthood, I went through a period of feeling anger and unable to process any type of emotions effectively.

Realising that this hostility was toxic helped me move on and empathise with her, along with accepting the abuse to which I was subjected. By accepting people for what they are I could function properly. Although she couldn't give me the nurture I needed as a child, she'll now do things such as cook and clean if I'm depressed. It's about accepting strengths as well as changing your behaviour and mindset.
Developing our own crisis interventions
The Connect programme has a dual focus. Firstly, the aim is to enable participants to centre themselves in a crisis through mindfulness techniques, and secondly to survive a crisis by identifying their triggers and impulse actions then exploring how to respond instead of reacting.
Featured in the course are elements of dialectical behavioural therapy (DBT), a talking therapy adapted for people who feel emotions very intensely and designed specifically for people diagnosed with a borderline personality disorder. If someone has experienced a crisis where they've had the urge to self-harm then DBT can give them the skills to manage these difficult feelings.
With referrals from crisis or local mental health teams, the Connect programme involves two group sessions a week, with each session lasting two hours. In addition, participants are required to attend weekly one-to-one sessions designed both to support them and identify external factors affecting their mental health.

This is in contrast with the lengthy hospital stays people with personality disorders have traditionally endured after long waiting times of up to two years. Some do not engage well as a result – or their condition worsens so treatment can feel very intense by the time it's offered.
Keeping people connected to the help they need
A targeted service which people can use for a shorter period, access from home and connects them with a wider support network equips them with skills they can use in their daily lives and have relevance.

The feedback to the Connect pilot which has been many years in the planning has been positive. Those who signed up ranged from people in their 50s who had been in services for a long time to the very young who had only just entered adult services.

Some were still substance users and others had never used but did self-harm. Half those who attended were apprehensive the programme would not work because they had been in services for a long time. A lot had lost hope of getting to a better place or going back to work. The rest were excited about sharing their experiences.

What everyone had in common was the experience of some kind of trauma and a response to this based on impulsive behaviour. A few dropped out for reasons such as it was not the right time for them to engage, or we identified that they needed another type of specialist support.

So often people with mental health issues feel written off, and that change is not possible. I know from my own experience that's not true – with the right support, I recognised my triggers and regained control over my life.
With more people requiring services and wait times increasing, innovative solutions are necessary so that people can get the help they need.



To find out more about personality disorders read Mind's page on them here.
You can call Mind's helpline for information and signposting on 0300 123 3393, Monday to Friday, 9am til 6pm.