Will innovation inform policy for mental health support in schools?
08 May 2019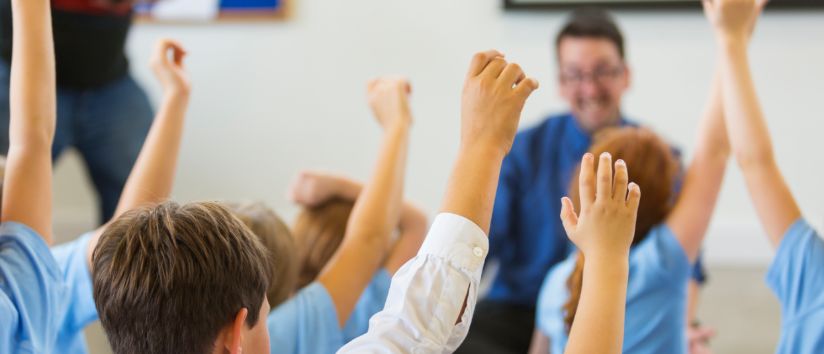 With mental health lessons becoming mandatory from September 2020, policy makers must look towards existing initiatives in schools to shape how effective support should look.
A collaborative strategy
Manchester's Altrincham Grammar School for Girls is an example of such innovation, producing a mental health support scheme in collaboration with its students. Students helped to devise assessment tools, with their needs being used to create bespoke support.
Dr Cathy Atkinson, an Educational Psychologist, helped bring the service into fruition: "We gave the students a mental health continuum based on a physical health analogy. It implied recovery: just as when you get a physical illness you move back in to feeling well".
"We thought it was a positive way of looking at mental health but the students absolutely ripped it apart", says Atkinson. "They said it's too clinical, too adult, too stigmatising. Students led on the strategy and we worked with the school to develop a co-ordinated and responsive mental health service."
The service consists of tiers with teachers acting as first responders, moving up to a pastoral lead if the needs of the student were beyond their training. Then, a case can be escalated to one of two in-house counsellors or the Educational Psychologist, trained to provide support for mental health issues, bereavement, and difficulties at home.
Problems with teachers feeling unqualified to deliver mental health interventions were remedied by this kind of service. The service has an established system in which both students and teachers know how one can receive rapid - and appropriate - support.
Government proposals 
Since December 2017, the Department of Health and Social Care and the Department for Education have been developing policy surrounding mental health in schools. The Green Paper "Transforming Children and Young People's Mental Health" was heavily scrutinised in July 2018 when a 13-week consultation about its contents began. Responses were submitted by young people aged 11-25: over 12,700 online and 30 in person.
The government is supposedly launching a trial in 25 "trailblazer" towns, cities, and boroughs to pilot three core changes to how mental health in schools is handled. Rather than legislate, the government will "incentivise and support" schools and colleges to have a Designated Senior Lead for Mental Health. They will create new Mental Health Support Teams so that schools and colleges have a new source of mental health staff, specifically focused on providing support for them. They promise that students will only have to wait for a maximum of four weeks before receiving the right support. 
Professional bodies share concerns about plans
Giving schools the freedom to create personalised mental health support makes schemes like Altrincham Grammar School's more likely. 
However, the UK Council for Psychotherapy (UKCP) believes that proposed plans to create new Mental Health Support Teams are not happening in a vacuum but will "occur against a backdrop of substantial, long-standing under-funding and withdrawal of social care support services."
The British Psychological Society shared this concern, saying: "Because the Green Paper does not focus on prevention and the wider social and political determinants of mental health, it represents a missed opportunity. The Society calls for an ambitious and radical programme of prevention and early intervention which ensures all children have good mental health and wellbeing."
Another concern is whether adequate consideration has been given to how the proposals necessitate further resources being made available for Child and Adult Mental Health Services (CAMHS): a service that is already struggling to cope and is severely understaffed. In light of the government's proposals and the £300 million they've earmarked to implement the strategy, the UKCP says that "without adequate resources, CAMHS services may raise thresholds for access, or reduce quality of service in terms of the number of sessions, or replace experienced staff with cheaper, less experienced staff."
"Teachers care, they want to make things better but they're developing their own mental health issues"
Whilst the government reiterates that the proposals "do not create new jobs for teachers", there is concern surrounding whether teachers - often the first to notice or learn about a young person's distress - will be left adrift. Professionals are concerned that the proposed mental health awareness training will not provide them with adequate knowledge, putting even more pressure on an already overburdened workforce.
Katie Cosgrave shared concerns for school staff. As Alumni Network Lead at Manchester's RECLAIM charity, she works closely with schools and colleges in the Greater Manchester area to ensure the wellbeing of staff and students. "There's a reliance on [teacher's] input on a pastoral level but they aren't trained to do so", she says. "They might be getting it wrong and that's not their fault because their intention is good. Teachers are worn out – youth workers are worn out – they have to do too much. Teachers care, they want to make things better but they're developing their own mental health issues. They're experiencing issues of feeling like they're not doing their jobs properly and we're losing good teachers."
With further government proposals being released later this year, let's hope that Altrincham Grammar School for Girls has set the precedent. 
Philip K. Marzouk is a former counsellor.