How The Green Task Force is combining nature, horticultural work and healing for veterans
02 June 2021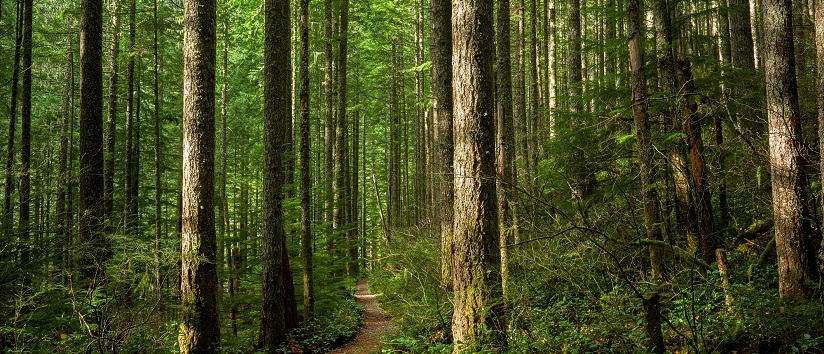 Social prescribing solutions to mental health are quickly becoming more and more viable, as well as being assigned by increasing numbers of GPs and charitable organisations gaining more funding the possibilities for recovery and healing through social prescribing are near endless.
We spoke to Stephen Braddock or Bradd, as he goes by, who's heading up an incredible project in the East Riding of Yorkshire that is bringing in veterans to aid in the establishment of the Northern Forest, a project that aims to plant 50 million trees in the north of England over the next 25 years.
The Veterans' Green Task Force was set up by PATT Foundation's founder, Andrew Steel who himself is an ex-serviceman. Steel saw an opportunity to tackle two issues at once: finding healing, beneficial work placements for veterans and finding hands to plant 50 million trees in the soil.
On the PATT Foundation's page for The Green Task Force (GTF), Steel is quoted saying, "It seemed that there was a lot of energy being put into the funding of trees for the Northern Forest, but they wouldn't jump into the ground themselves – and reliance on volunteers to accomplish that task could not be guaranteed."
He continues: "There had to be a solution that covered multiple bases and with the advent of nature-based therapy the solution was relatively simple…Why not engage veterans on tree-planting projects and thereby assist in tackling mental heath issues too, if budgets would allow, then an avenue could potentially exist to 'employ' the veterans on this basis."
After the inception of this idea, The GTF has seen great success, with Hull City Council in the East Riding creating an 'Armed Forces and Veterans Charter' with The GTF covering two of the main pathways for veterans on mental health, training and employment.
When we spoke to Bradd, who's on the ground with the veterans in Hull and around Yorkshire, we asked him all about the project, how far along they are, what it means to the veterans involved and the exciting future of GTF.
What are you personally, most excited about in regards to the Green Task Force?
"The things that excite me most about the GTF are the fact that we are helping people by giving them gainful (paid) employment. The GTF isn't a charity, but the commercial 'branch' of the PATT Foundation, and to that end we 'employ' the veterans to do the work. With the long term aim of hopefully employing some of them full time rather than just through the planting season."

"We are currently in the process of occupying a premises, (greenhouse and wood working area) and hope this could one day become a 'drop in' centre. So, things are happening, both locally and nationally. Nationally, there are really big things in the pipeline."
What other services is The Green Task Force looking into to provide further therapeutic experiences to veterans?
"We are currently 3 weeks into a 10-week Nature Based Therapy (NBT) course, being facilitated by Faith Douglas author of 'The Nature Remedy'. This is working with mainly veterans who need help adjusting to civilian life or just need a 'safe' place to come and be with likeminded people. We are seeing improvements in attitude and outlook already."

"We are also in the process of piloting a course with Dr Peter Brambleby of the Whitewoods Wellbeing in North Yorkshire, hoping to send servicemen and women on a 5-day residential course to aid with recovery and rehabilitation from physical injuries and illness as well as mental."
What do you, as a team or individually, want veterans to get from The Green Task Force?
"We find that when we ask the veterans what needs to change each and everyone of them mentions about being 'sign posted' to different organisations. We as charity and commercial entity try to assist them on their journey, we are still in our infancy but are seeing massive steps forward with these people when they regain a feeling of worth and get paid for their time and efforts, albeit a minimum wage on a 0 hour contract at the moment, but we don't want to affect these guys benefits."
Lastly, how is the project going? How far along are you?
"As I've previously said, The Green Task Force is in its infancy still, we've only officially been operational since November 2020, we've planted over 15,000 trees in several different counties in that time and undertaken Arboricultural work in East Yorkshire, fencing works in South Wales. With a lot of things moving forward the horizon is bright and we have big plans to help our veterans find gainful employment in the land-based sector and transition more smoothly into civilian life."

"I'm not sure what the official figures are, but with veteran suicide at an all-time high we, the government, the NHS need to do something to halt this and help remove the stigma around mental health."



You can read more about the Veterans' Green Task Force, PATT Foundation and the project in Hull.