Have your mental health treatment options been corrupted?
30 May 2019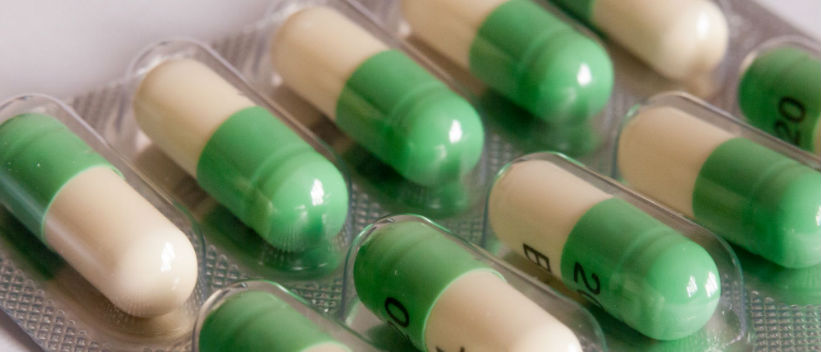 A new report is calling for greater transparency and increased funding for mental health, to counter potentially excessive influence across Europe from pharmaceutical firms. Mark Brown investigates.
Few issues in mental health excite more heated debate than the role of pharmaceutical companies in defining how mental health is regarded and treated. It isn't easy to get an overall picture of how much the Pharmaceutical Industry spends on influencing mental health prescribing and research in the UK. This is because the information simply isn't arranged in a way that would tell members of the public what they would be looking to know: 'were these healthcare professionals - or these organisations - involved in activities or relationships that would influence their decisions about this particular drug they are trying to prescribe me?'
"Ten senior officials on the panel responsible for NHS drugs procurement were found to be also acting as consultants to drugs companies."
Mental Health Europe, an independent network that words closely with the European Union's institutions, regards UK law as "quite robust at present" regarding financial or other inducements in healthcare. In the UK, failure to prevent bribery is a corporate offence under the Bribery Act 2010. However, other European Union member states have far more stringent regulatory regimes.
In the EU, direct advertisement of medications and medical devices to the public is banned. For those of us who have grown up in the EU, it is a disconcerting sight when travelling outside the EU to witness adverts on television, online and in print directly promoting particular drugs for particular conditions. Within the EU, the main forms of such advertising come through pharmaceutical sales representatives meeting directly with healthcare professionals who, according to Mental Health Europe's recent Shedding Light report "tell them about the advantages of marketed products, and distribute free drug samples and leaflets. They also provide physicians with small gifts and free lunches, and with invitations to participate in conferences or in postgraduate education."
Marcin Rodzinka is Advocacy and Policy Officer at Mental Health Europe and one of the co-authors of Shedding Light. "What I think is important here," Rodzinka says, "is to be aware that there's a risk for patients and for users of mental health services that decisions that are made in the treatment process can be influenced by basic lobbying by the pharmaceutical industries. Sometimes in mental health, we can face over-reliance on medication [above or before other treatment options]."
So-called sunshine rules govern the transparency of practices within healthcare. In the UK, we have transparency around financial or other gifts or inducements, but influence does not have to be perceived merely as nice food in the tummy of a GP or some cash in the back pocket of a consultant. Visits from pharmaceutical company reps or pharmaceutical company support of continuing professional development in the form of seminars, lectures, conference or training courses represent a way in which messages can be imparted in return for other required or useful knowledge for healthcare professionals.
Pharmaceutical companies want a favourable market for their products. This makes them more likely to be helpful to healthcare professionals and organisations and more generous. The saying may go 'there is no such thing as a free lunch' but there really are free lunches if you're prepared to be exposed to gently promotional material or subtle mentions of one particular product over another.
Managing Conflict of Interest in the NHS guidance came into effect in in 2017 after a Telegraph investigation revealed significant financial conflicts of interest around pharmaceutical companies and medical decision making. Ten senior officials on the Department of Health's Pharmaceutical Market Support Group, which is responsible for NHS drugs procurement, were found to be also acting as consultants to drugs companies.
In England, conflict of interest information is published, but you would need a degree in search engine use to find most of it, and very little of it is written with the actual users of medication in mind. Clinical Commissioning Groups have a gifts and hospitalities register to track such exchanges of value, but these can often be difficult to find on CCG websites. NHS Trusts also have to have similar registers but these are also not always easy to find. At present, The Association of the British Pharmaceutical Industry runs Disclosure UK, a database that gathers all information collected under the implementation of self-regulatory practices.  
But just what does NHS England advise needs to be declared? Managing Conflict of Interest in the NHS guidance states: "Staff should not accept gifts that may affect, or be seen to affect, their professional judgement", but "low cost branded promotional aids may be accepted where they are under the value of a common industry standard of £6 in total, and need not be declared." Similarly, "Staff should not ask for or accept hospitality that may affect, or be seen to affect, their professional judgement." However, "meals and refreshments under a value of £25 - may be accepted and need not be declared". (Those of a value between £25 and £75 may be accepted and must be declared.)
"Modest offers to pay some or all of the travel and accommodation costs related to attendance at events" may be accepted and must be declared. Sponsorship of NHS events "should only be approved if a reasonable person would conclude that the event will result in clear benefit for the organisation and the NHS," and where sponsors do not have "a dominant influence over the content or the main purpose of the event."  In another document, NHS England advises medical staff that continuing education is covered by the other conflict of interest rules.
So, as long as you don't have to travel too far, don't get an absolute gourmet meal and don't get gifts that are too ostentatious - and the attempts at influencing are subtle, polite and allow you to take or leave them - then engagement with something sponsored by the pharmaceutical industry isn't off limits. In the case of ongoing training or other information, it might actually be very useful. Conflicts of Interest must be declared in research.
Grey areas or black holes?
While bribery and dodgy dealing is easy to recognise when we see it, conflicts of interest and the murkier world of influence is harder to see with clarity. Who would put their hand up and say 'I'm easily influenced'? One person's necessity may be another's step too far. Personal and professional ethics are not always as black and white as we love to believe.   
There still remains an awful lot that isn't clear to members of the public. Shedding Light recommends that all EU countries should have full or near-full disclosure of contact with potential Pharmaceutical Industry influence and that all details of this should be available on one database which can be easily searched by members of the public. It also argues that greater independent funding of mental health care, education and research across the EU would remove some of influences temptations.
Some collaboration with the pharmaceutical industry is vital and beneficial and in everyone's interest, some less so. But without full transparency, it's hard to judge which is which. If the influence of Big Pharma worries us, then we can't expect self regulation and guidance alone to remove those worries. If sunlight is indeed the best disinfectant, it seems in England at least that we have some way to go before the world of mental health is sparkling clean.
'Shedding Light on Transparent Cooperation in Healthcare: the way forward for sunshine and transparency laws across Europe' was published in January 2019 by Mental Health Europe, a European non-governmental network organisation. It identifies seven ways that close relationships with, or influencing by, pharmaceutical companies compromises the mental health care and support people receive.