'Boris Johnson must introduce new Mental Health Bill in his first Queen's Speech'
23 July 2019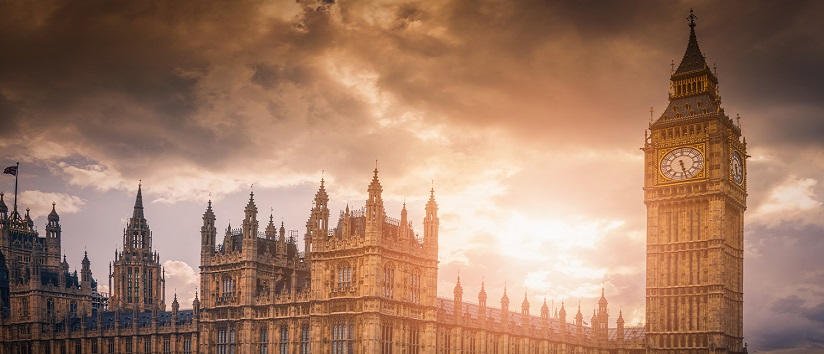 The new prime minister has suggested employers will receive tax breaks if they support staff mental health under his government. Wendy Burn, the President of the Royal College of Psychiatrists, says bolstering the mental health care workforce should be Mr Johnson's priority.
We have to admit that Theresa May's legacy as Prime Minister will be mixed, with the dreaded B word having plagued her premiership from the off. But when Boris Johnson walks into 10 Downing Street this week, he cannot deny that he'll be taking over from an administration that has set out ambitious and very welcome plans for mental health.
"Far too often people are stuck in acute mental health wards because of a lack of social care provision, driving up out of area placements because of a lack of beds and delaying patients' recovery."
One of the most eye-catching is NHS England's plan to make sure 100% of children and young people who need specialist care can access it within ten years. Currently only a third of children who need care are able to access it so there will be much the new PM will have to do to make sure this commitment is met[i].
We know that a lot of money has been committed to achieve these bold targets. When the government announced its Long-Term Plan in January, at least a further £2.3 billion a year in real terms was promised to mental health services by 2023/24. Fewer than four in ten people who need support are currently able to access mental health services so the new PM will need to make sure this commitment stands, and that this money reaches the frontline.
Mr Johnson will be aware that the Long-Term Plan can only be delivered by vastly (and we do really mean vastly) improving the NHS recruitment and retention strategy. The sustainability of the mental health workforce is the single biggest risk to delivering improved mental health services.
At the end of 2018/19 almost 13 percent of all roles for doctors in mental health trusts were vacant[ii]. Between March 2012 and March 2019, the number of full-time equivalent (FTE) psychiatrists at all grades working for NHS organisations increased by 3 percent, whereas over the same period the number of all other doctors rose by 15 percent. Despite the mental health crisis experienced by youngsters all over the country, we have 6.5 percent fewer child and adolescent consultant psychiatrists than we did in 2014. Difficulties in recruiting enough psychiatrists, mental health nurses and other members of multi-disciplinary mental health teams has a major impact on patient care and is the single biggest risk in delivering those ambitions.
Alongside the new Long-Term Plan for the NHS, Mrs May's other significant contribution to mental health was to review the Mental Health Act. The good news for the new PM is the work led by Professor Sir Simon Wessely has handed him a blue print of what to do and what challenges remain. The review set out how we can give patients a much greater say in their care and greater dignity. It will be a key test for the new PM if they commit to follow the recommendations of the review and announce plans for a draft Bill in the next Queen's Speech.
As well as changing the law, the review also highlighted the need to invest in improvements to the buildings and infrastructure so patients are being treated in healthy environments. By the end of 2018, high risk backlog maintenance had increased by 29.3 percent across mental health trusts from the previous year. Poorly designed and maintained buildings were highlighted as a significant problem compromising the care of patients by the Review, and the Long-Term Plan. Both agreed poor maintenance was obstructing recovery by making engaging in basic therapeutic activities difficult. Mr Johnson must make capital investment a priority.
Social care was a bit of a hot potato in the May administration, with various Green Papers, consultations and promised Bills not quite making the light of day. Social care and mental health don't talk to each other enough, this is something that as mental health professionals we must acknowledge, though the elephant in the room is how the really stretched social care system will be funded.
You would want the social care system to be there for you if your parent develops dementia and needs help to allow them to continue to live in their own home. You would turn to the social care system if your grandchildren can't be looked after by anyone else because their father has been admitted to hospital with complex psychosis. It needs to support those whose mental illness may stop them from living independently.
Far too often people are stuck in acute mental health wards because of a lack of social care provision, driving up out of area placements because of a lack of beds and delaying patients' recovery. Mental health and social care are inextricably linked, and when one isn't working properly the other crumbles and people's lives suffer as a result. That must be at the front of Mr Johnson's mind from the moment he takes up office. It is quite simply a matter of acute emergency.
The fight is far from over. It is up to Mr Johnson to keep the momentum up in improving the lives of those with mental illness, and not to turn his back on one of the most vulnerable, stigmatised and forgotten groups in society. There is too much left to do.
[i] https://files.digital.nhs.uk/8E/AAB376/MHCYP%202017%20Service%20Use.pdf
[ii] https://improvement.nhs.uk/documents/5404/Performance_of_the_NHS_provider_sector_for_the_quarter_4_1819.pdf