Substance use disorder and other mental illnesses - what is the relationship?
19 March 2019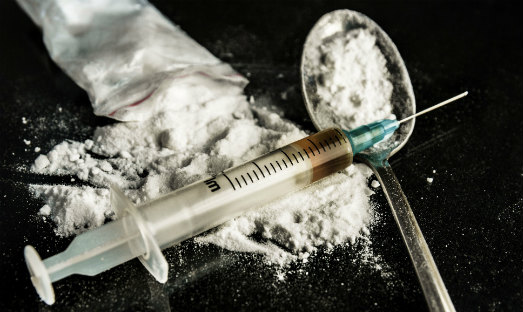 Individuals suffering from substance use disorder and a co-existing mental health disorder/s are more susceptible to relapse than those who do not, writes Cassidy Webb.
Substance use disorder and other mental health conditions defined in DSM V can exacerbate one another and can affect people of all walks of life. It is estimated that between 30% and 50% of people with mental health issues also suffer from substance use disorder. For people who have co-existing substance use and other disorders, it is important that both conditions are diagnosed and treated simultaneously. While these illnesses are serious and recurrent, they are treatable.
Prevalence
When it comes to dual-diagnosis, there is the question of which came first. Evidence shows that the use of drugs and alcohol can lead to or exacerbate symptoms of mental illness. On the other hand, people who are diagnosed with a mental illness are more likely to self medicate or abuse substances than those who are not.
"Finding the right medication to treat symptoms is best done while the individual is in inpatient therapy."
Since many symptoms of substance use disorder and mental illness are similar, it can be difficult to diagnose individuals who are suffering from co-occurring disorders. Some symptoms that are apparent in both substance use disorder and other conditions include:
Mood swings

Difficulty coping with emotions

Withdrawal from loved ones

Confused thinking

Thoughts of suicide or self harm
Severity
Individuals who suffer from substance use disorder and co-existing mental health disorders are more susceptible to relapse than those who do not. It is essential to provide those suffering with co-existing disorders with the level of care that is appropriate to treat both a mental health condition and substance use disorder, as leaving one or the other untreated can increase the likelihood of a relapse.
Treatment
Dual diagnosis therapy is unique in the way that it attempts to address co-occurring disorders simultaneously. This type of integrated treatment typically combines therapy with medication to offer a strong support network for individuals and medication to treat symptoms of mental health in order to allow individuals to recover.
Integrated dual diagnosis treatment typically consists of the following stages:
First and foremost, individuals should be medically supervised while detoxing from mood and mind altering substances. This allows their withdrawal symptoms to be treated and for all traces of substances to clear their body.
Inpatient rehab can be beneficial for clients with co-occurring disorders to separate them from the triggers to use drugs or alcohol. While in a supportive environment, individuals can be given a safe place to begin the healing process while being supervised by medical staff.
Finding the right medication to treat symptoms is best done while the individual is in inpatient therapy, so that their symptoms and progress can be monitored until the proper medication is found to successfully treat the mental health condition.
Therapy can help with both substance use disorders and mental health conditions by providing people with coping skills to deal with and regulate their emotions. They will also be able to identify and change negative thinking patterns that contribute to their substance use. Various types of therapy are used in dual-diagnosis treatment, such as individual therapy, group therapy, post traumatic stress disorder (PTSD) therapy, cognitive behavioural therapy (CBT), and dialectical behavioural therapy (DBT).
Upon release from inpatient rehab, many individuals benefit from sober homes. This provides them with a supportive, healing environment where they can be surrounded by others who are working towards a common goal.
Outpatient therapy/aftercare
Many sober homes and treatment centers offer some form of aftercare. This is a step down from inpatient care, where individuals are required to attend sessions several times a week in order to track their progress in their sobriety and evaluate their behavioral state. This also provides people with an opportunity to gain support from others and regularly check in with their therapist.
Support groups allow individuals to be a part of a community of like-minded people. Here, they can safely share their struggles, build relationships, and learn from one another. Without the support from a like-minded community, people in recovery may isolate which can exacerbate depression and lead to a relapse.
Cassidy Webb is an avid writer who advocates spreading awareness on the disease of addiction. Her passion in life is to help others by sharing her experience, strength, and hope.