How I removed my 'strong black woman' mask
03 December 2019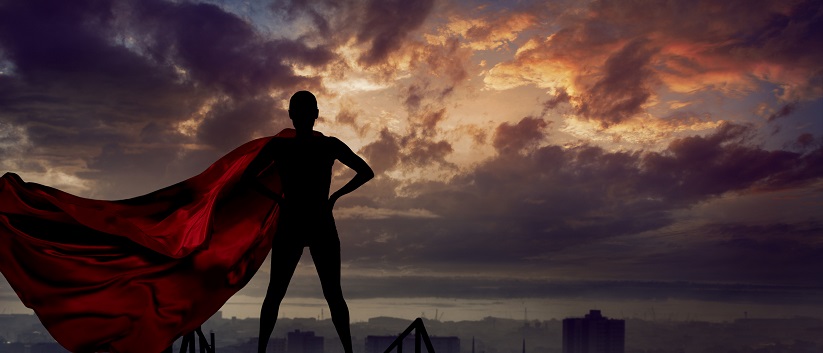 It can take only one thing to knock you off balance – emotionally and mentally – in everyday life. But when crisis after crisis occurs, such as ill health, unmanageable debt or loneliness, staying on your feet and maintaining equilibrium is extremely difficult.
"The time is ripe to engage in conversations, not just for talking's sake, but to find solutions."
My play 'Close to the Edge', which is performing in Birmingham in December 2019, was born out of a number of pressure factors in my life at a time when I was near breaking point. I had recently returned from East Africa and was experiencing culture shock on my return to Stroud in Gloucestershire. I was unemployed, out of money and, even worse, I was out of joy.
It was impossible for me to articulate what I was feeling and thinking to my circle of friends as I knew they and I lived in very different worlds, and spoke a different language. I was an educated working class black woman of African heritage. They were white, middle and upper class people. This meant that on a daily basis I had to pull on the 'strong, happy and capable' mask when, in reality, everything in my life was contrary.
This 'strong black woman' mask is one that scores of black women wear to cope with life's challenges and crises. We show great strength in the face of adversity. We hold down two or three jobs, some as single parents with the sole financial and emotional responsibility of looking after our children. Often, we take on other unpaid caring responsibilities in the family. However, this is at an emotional cost for many black women.
We cannot hold it together all of the time. Some of us 'crack' under the pressure. This is the situation facing the lead character in the play, Francesca (aka Franki). She became a vehicle for me to channel my desperation, fear and isolation, which is why writing 'Close to the Edge' was a cathartic process.
Some of us are too embarrassed or ashamed to confess that we cannot cope with life's pressures. We have a tendency to conceal the truth of our difficulties. For those who wrestle with anxiety or depression and who have been silent, the time is ripe to engage in conversations, not just for talking's sake, but to find solutions. We need to share our coping techniques and recognise that we are not alone. Yes, I am a black woman of resilience and tenacity, but I can crack, and I can break, and I sometimes need help.
I first wrote the play (a comedy-drama) in 2011, when it was performed at the TUC International Women's Festival. I was overwhelmed at the response to the production and I had incredible conversations with the audience about the mental health and wellbeing of black women.
At the time, I was aware that the mental health of black women, especially older women, was not on anyone's agenda. Policy and media discussions about the black mental health experience was dominated almost exclusively by the lived experience of black men. Black women were invisible, which meant my experience was invisible.
Fast forward eight years and this is still the case. The 2019 version of 'Close to the Edge' is informed by the alarming invisibility of older black women experiencing mental illness.
Anna Jieman, a postgraduate student at UCL and visiting lecturer at the University of Herefordshire, is preparing to do PhD research that will explore how gender and race influences experiences of depression and help seeking behaviour. She notes that:
"In Britain, Black Women of African and Caribbean descent have the highest rates of depression, but are least likely to seek and receive treatment, and are more likely to demonstrate maladaptive coping in response to depression (e.g., self-harm or obesity). Black women who do seek treatment are more likely to be offered pharmacological interventions than talk therapies. And when black women receive talk therapies, they perceive that these services do not understand their experiences (e.g. racism), which can lead to frustration and reduce the effectiveness of therapy."
I have found many ways to cope with my 'emotional' challenges. They include art therapy, counselling, affirmations, colour healing and writing. There is also food therapy, walking therapy, even Buddhist breathing meditation. Also, moving back to Birmingham saved me. The character Francesca uses some of these interventions in the play to 'lift her spirit' after finding herself out of work and in debt, but her main anchor is singing.
When she luckily finds a cleaning job and gains support from the manager Marlene (a black woman), there is a turning point as a negative is flipped into a positive. Negative because Franki (her singing name) is seriously over-qualified for this type of domestic work, yet positive because it enables Franki to address her lack of financial security and creates an opportunity for her to open a door which she didn't realise was there.
By the end of the play Franki/Francesca is being 'booked' for singing gigs as the 'Singing Cleaner' and we feel her joy returning and her optimism kindling. Like a nightmare that no longer threatens disaster, but signals redemption.
In turbulent times it is important to have something to hold onto. For Franki, she beats the cushion and has a person to talk to who is non-judgemental.
I believe that the many strategies I have used, alongside my spirituality, have helped me grow into a better and more fulfilled human being – much like Franki.
'Close to the Edge' is on at MAC Birmingham on Tuesday 3 December 2019 and will be on tour in 2020.
Viv Manjaro is the writer and director of 'Close to the Edge' and founder of Planet Arts.