Be colour confident this dementia action week
21 May 2018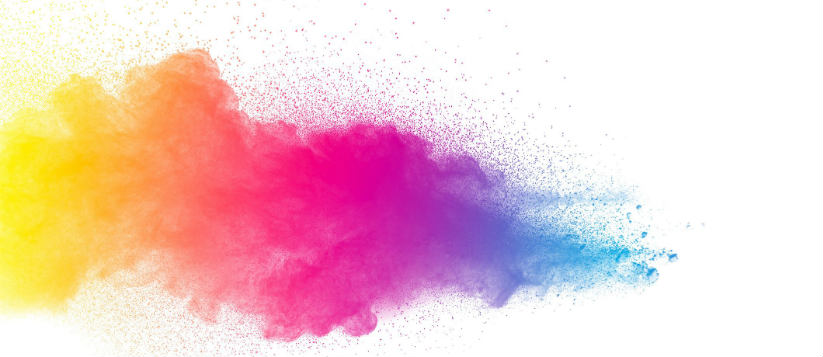 This week, the Alzheimer's Society has asked 'everyone to take actions big and small to improve the lives of people affected by dementia'. To support this, Dulux Trade has launched its new evidence-based Healthcare Colour Palette as part of its commitment to ensure that all healthcare environments are as dementia friendly as possible.
"With one in four patients in acute hospitals living with dementia, it has become increasingly imperative for hospital interiors to recognise this and adapt what is necessary to ensure a dementia friendly environment."
Whilst colour is often a secondary thought in the creation of new healthcare facilities, research has revealed that incorporating it into the overall design has the potential to significantly affect the wellbeing of patients and staff alike. When designing a colour scheme to be inclusive of those living with dementia, and other mental health conditions, it is important to create designs that reflect three main principles: purpose, privacy and personalisation. The use of colour should always be an integral part of the specification process and can contribute to both the purpose and personalisation of a space.
Although self-explanatory, personalisation can often be neglected within environments designed specifically for those living with dementia and other mental health conditions. It is best to avoid a uniform approach, especially when creating colour palettes for a number of different living spaces. It is also important to consider individual preferences to help provide a comfortable and safe environment for them.
It is because of this individuality, and the subjective nature of colour, that there is no such thing as a bad colour although colours with a high intensity should be used in small proportions and not as a broad wall colour. When used in the right place and as part of a carefully considered colour scheme, the majority of colours can work effectively within a mental healthcare environment.
However, there are still a number of finishes that have the potential to cause unnecessary anxiety and discomfort. For example, a dark coloured rug positioned on a light coloured floor could appear as a hole. Glossy surfaces can also appear as a hazard, alluding to spilt water or even a slippery surface, which individuals then wish to avoid.
With one in four patients in acute hospitals living with dementia, it has become increasingly imperative for hospital interiors to recognise this and adapt what is necessary to ensure a dementia friendly environment. Research regarding the needs of patients living with dementia originates from a variety of sources - with no set legislation, only guidelines - and although colour, and the concept of contrast are often referred to, this can too easily be taken to the extreme and it is important to stay within the boundaries of a specified scheme.
High contrasting colour combinations can work well in a landscape designed for dementia sufferers when used effectively. Best practice highlights that there are three different types of colour schemes that can provide the desired effect.
Tonal schemes use lighter and darker shades of the same colour, providing a simple and classic combination that ensures the entire room will co-ordinate.
A harmonious scheme will include a maximum of three colours that sit side by side on the colour wheel. Although still delivering a co-ordinated look, these schemes allow for a slightly more creative approach.
The final scheme is inspired by contrasting colours, those that sit opposite one another on the colour wheel, which makes them ideal for creating focal areas within a room.
In order to help hospitals improve interior environments across a variety of room types - including enhanced accessibility for patients living with dementia and other mental health conditions - Dulux Trade has collaborated with Procure22 (P22) and Tarkett Flooring. The new interactive Healthcare Colour Palette, endorsed by the Department of Health, includes a design matrix that has grouped key improvements into four different areas:
- Improve the wellbeing and positive attitude of patients
- Improve healing and recovery rates
- Improve efficiency of care
- Improve staff morale and retention
Users can then follow the detailed application flowchart to ensure they benefit from all that the palettes have to offer. Alongside best practice guidance, the Equality Act compliant colour palettes provide a number of top tips to further aid the design from specification through to completion. Product specifications have also been included to ensure the Healthcare Colour Palettes provide specifiers with ready-made colour and product solutions that they can be confident in.
It is estimated that there are 850,000 people living with dementia in the UK. With that number set to rise to over one million by 2025 it is now essential for hospitals and other healthcare facilities to embrace design schemes that will help patients uphold a level of comfort and independence and Dulux Trade is proud to support this.
Find out more about the P22 Healthcare Colour Palettes right here, or contact your local Dulux Trade representative.
This article is sponsored content authored by Dulux Trade.